News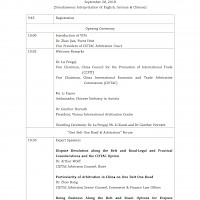 Use of secrets by enticed former employees
24.03.2017
The defendants did not unfairly procure customer data or use this data to recruit the employees of the claimant during their work for the claimant.
Read more
Product-key distribution
24.03.2017
Microsoft asserted copyright claims against the defendant on the grounds of the infringement of its trademark rights due to the transfer of a product key to third parties. 
Read more
General Terms and Conditions: Limitation of liability to the amount of the rental charge
24.03.2017
A limitation of liability clause "In the event of slight negligence (except for personal injury), S *** is liable for the damage up to the amount of the agreed rental charge" provided in the general terms and conditions of a car rental company is valid.
Read more
Phone bill over € 10.000 due to hacker attacks
24.03.2017
The telecommunications operator must take the necessary measures to prevent hacker attacks as part of his due diligence obligations. 
Read more
Claim for damages against former charmain
24.03.2017
§ 8 VerG provides for the (incurable) inadmissibility of a legal claim for damages by an association against its former chairman for alleged misconduct.
Read more
Obligation of a web shop to integrate a link to the ODR platform
24.03.2017
Entrepreneurs can use an alternative dispute resolution procedure in accordance with the EU Directive on Alternative Dispute Resolution in Consumer Affairs to resolve their disputes with customers. 
Read more
EU regulation makes it easier to take security measures against debtors
24.03.2017
To date, in cross-border claims a creditor is confronted with an unknown enforcement procedure. 
Read more