News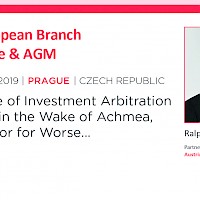 CIArb European Branch Conference & AGM
16.04.2019
The CIArb European Branch Conference & AGM "Anti-Globalization and International Arbitration: Winds of Change and Protest in Europe?" will take place on the 26th and 27th April 2019.
Mag. Ralph Kilches is one of 3 speakers, who presents the topic "The Future of Investment Arbitration in Europe in the Wake of Achmea, for Better or for Worse..." (11:45-1:00 pm).
Download
Read more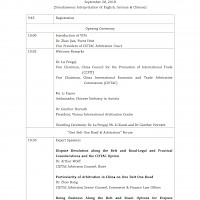 Digital copying of protected books only with the consent of the copyright owner
24.03.2017
Two authors of literary works applied to the French constitutional Court for the annulment of a decree which allowed the commercial use of "out-of-print books" in digital form. 
Read more
Use of secrets by enticed former employees
24.03.2017
The defendants did not unfairly procure customer data or use this data to recruit the employees of the claimant during their work for the claimant.
Read more
Product-key distribution
24.03.2017
Microsoft asserted copyright claims against the defendant on the grounds of the infringement of its trademark rights due to the transfer of a product key to third parties. 
Read more
General Terms and Conditions: Limitation of liability to the amount of the rental charge
24.03.2017
A limitation of liability clause "In the event of slight negligence (except for personal injury), S *** is liable for the damage up to the amount of the agreed rental charge" provided in the general terms and conditions of a car rental company is valid.
Read more
Phone bill over € 10.000 due to hacker attacks
24.03.2017
The telecommunications operator must take the necessary measures to prevent hacker attacks as part of his due diligence obligations. 
Read more
Claim for damages against former charmain
24.03.2017
§ 8 VerG provides for the (incurable) inadmissibility of a legal claim for damages by an association against its former chairman for alleged misconduct.
Read more